Supporting Washington Care Providers & Families Since 1989.
Perinatal Support Washington (PS-WA) is a statewide non-profit committed to shining a light on perinatal mental health to support all families and communities. We support people in the emotional transition to parenthood, including those experiencing depression, anxiety, loss, infertility, trauma, and more. Find out what's new at Perinatal Support Washington.
Our toll-free telephone support line, the "Warm Line", has been operating since 1991, providing peer support to parents in need. We also offer mental health therapy, free and low-cost new parent support groups, culturally-matched peer support in King County, training and consultation for health care providers, and education and advocacy. We do all of this with the help of our dedicated staff, board members, and dozens of volunteers.
While we are based in the Seattle metro area, our support resources are found all over our beautiful state of Washington. Check out our directory to search for resources in your area, or learn more about opportunities for collaboration in your community, or become a professional member of Perinatal Support WA. Perinatal Support WA is proud to manage the WA Postpartum Support International State Chapter.
Learn more about our work by viewing our Theory of Change and 2025 Strategic Plan Dashboard.
Kimiko Goldberg, Development & Communications Manager

Kimiko Goldberg, MPA, Development & Communications Manager
Kimiko has worked in the nonprofit sector for nearly 20 years in roles including Communications and Advocacy, with the bulk of her time spent specifically in Fundraising. As a mother who has experienced Perinatal Mood and Anxiety Disorders herself, She is incredibly excited to join PS-WA's heroic team.
Kimiko earned her Masters of Public Administration from Evergreen State College, and prior to that majored in Social Sciences at UW. Unafraid to face the toughest challenges, she wants to bring more attention to maternal mental health issues which are critically underrepresented and underfunded in the US.  
Kimiko is also a Fundraising Consultant who adheres to the Community-Centric Fundraising model which treats donors as partners and acts to end exploitative practices and outdated, inequitable fundraising models.
She lives in Seattle, and on her days off, you can find her spending time with her little one and diving into making candles, jewelry, and other things to share.
Kimiko.goldberg (at) perinatalsupport (dot) org
Karina Saunders, Community Outreach & Training Manager
Karina Saunders (she/her), Community Outreach & Training Manager
Karina
 loves people and creating spaces for connection and community-building. In both her nonprofit and higher education background, 
karina
 has advocated and created programming for bringing BIPOC students together and expanding support for people experiencing food insecurity and homelessness. In all her roles she has worked to center marginalized voices and create spaces for connection, learning, and reflection.
Karina is excited to join the PS-WA team as she navigates her own postpartum mental health journey. She is a strong advocate for the role peer support groups play in perinatal mental health and the bonus of long-term friendships that sometimes result. She's excited to join the inspiring all-star PS-WA team and support the expansion and defining of resources for people in the perinatal period. She plans to put her master's in education to work encouraging the budding perinatal support communities across Washington state.
Karina
 recently moved to Tacoma and when not working or figuring out mothering two little ones, you can find her running, exploring trails, or finding ways to gather people around good food. As an East Coast transplant, she's always up for discussing best pizza and marveling at the mountains!
Meyleen Velasquez, Clinical Therapy Program Manager
Meyleen Velasquez, LCSW, LICSW, PMH-C, RPT-S, Clinical Therapy Program Manager (she/her)
Meyleen is an immigrant Latina psychotherapist specializing in perinatal and infant mental health. Meyleen has a doctorate in social work and focused her research on anti-racist and anti-oppressive mental health services. Her practice supports birthing people and clinicians working from an anti-oppressive framework. Meyleen identified as a Brown person for most of her life until several years ago when Vitiligo changed how she navigates the world.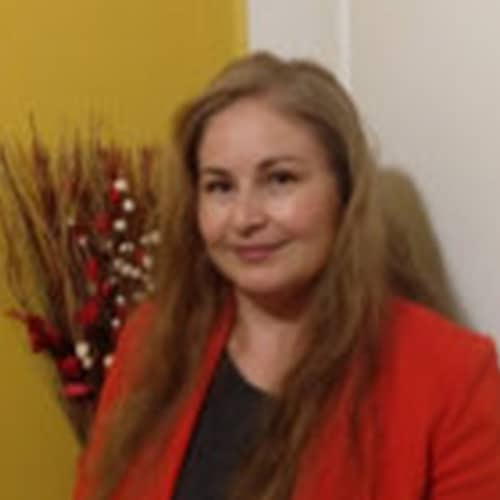 Aida Juarez, Warm Line Bilingual Specialist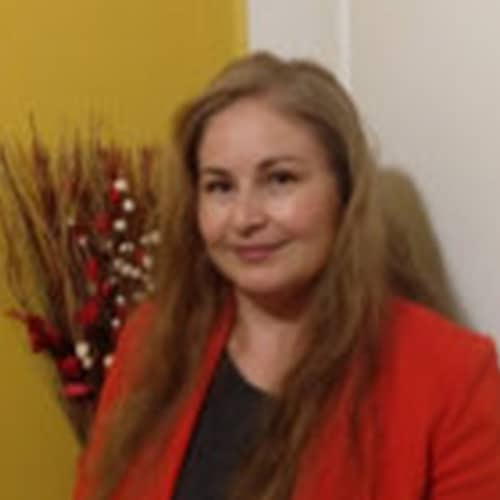 Aida Juarez (she/her), Warm Line Bilingual Specialist
Aida coordinates our Spanish Warm Line, supporting our Spanish-speaking callers, developing culturally-relevant policies and procedures, and translating outreach materials. Aida joined PS-WA after attending a group peer support (GPS) training in Yakima.
For the past 20 years, Aida has been working with pregnant mothers, infants, and their families, providing brief counseling and referrals as a certified counselor and lactation specialist. She is the Social Services Department Manager at Tri-Cities Community Health, running the day-to-day operations of the department's Maternity Support Services, WIC, Peer Counselor, and Outreach Programs.
Aida.Juarez (at) perinatalsupport (dot) org
Stephanie Valerdi, Parent Resilience Specialist
Stephanie Valerdi (she/her/they/them)
Stephanie Valerdi (she/they) is a queer Latinx single parent of a child with special needs. Stephanie supports Latinx, BIPOC, and QPOC families in King county. Stephanie has been supporting families for the last 9 years with a foundation in community programs, and early childhood education.
Stephanie has personal experience navigating the mental health systems as an immigrant, and is passionate about using their skills to help families access support in a culturally informed way empowering parents in their own self advocacy journey. Stephanie is passionate about connecting latinx parents and building a community proud of our culture, and resilience.
Stephanie is supportive in listening and using their lived experience to help bridge the stigma of talking about mental health within the Latinx community. Stephanie's personal experience with Perinatal Mood and Anxiety Disorders (PMADs), and trauma, has empowered them in their career to provide compassionate and informed care to the families they work with.
La Tonia Packard, Parent Resilience Specialist
La Tonia Packard (they/she), Parent Resilience Specialist, Traditional Midwife
La Tonia is a queer Black femme who supports pregnant and parenting families as a Parent Resilience Specialist in Pierce County. They serve as an encouraging resource and witness for parents navigating the perinatal mental health landscape by using their firsthand experience as a parent who has lived with anxiety and depression. La Tonia knows firsthand the barriers that exist for Black and queer folx seeking support for their mental health. La Tonia has experienced personal and professional loss, which allows them to offer supportive tools and skills that are based on lived experience and shared community ways of 'knowing' and processing grief and loss. 
La Tonia has spent the last 7+ years advocating for families, attending births, and providing compassionate care as a birth doula and student midwife. They graduated from midwifery school in June 2021 and now practice and attend births as a traditional midwife. In all their work, 
La Tonia centers Black, Indigenous, and QTPOC families in their role as a midwife, doula, and peer. They use the framework and lens of reproductive justice, the intersections of race, class, gender/sexuality, and ability, and radical rest politics when supporting families in their community.
Ada Figueroa, Warm Line Bilingual Specialist
Ada Figueroa (she/her) Warm Line Bilingual Specialist
Ada Figueroa is coming to us from her liaison position where she passionately advocated for language access and navigation of public education systems for Spanish speaking communities in Pierce County.
As a Latina mother of two having gone through the emotional stew of parenthood, she has supported Latinx mothers through the peer support group Caminemos Juntos. She has had the opportunity to serve disabled individuals as well as implement behavioral plans for children with Autism and related disorders.
She enjoys spending time with her family, going to festivals and traveling. She is also very passionate about herbology and reviving cultural herb practices for self healing.
Melissa Burden, Warm Line Program Specialist
Melissa Burden (she/her), Warm Line Program Specialist
Melissa supports Perinatal Support Washington as the Warm Line Program Specialist. She is a mother to one, and after experiencing a PMAD herself became a dedicated volunteer and patient advocate for those who are struggling through the perinatal experience. As the Warm Line Program specialist, she supports the volunteers who provide the warm support and helpful resources to parents who are struggling and need space to be held. She also answers on the Warm Line, aligning with her dedication to supporting parents. Additionally, she dedicates her time to volunteering as a facilitator of a peer-support group. She is trained in the GPS (Group Peer Support) model, and is going on 4 years of facilitating for the Village Circle (Bellingham, WA). Melissa resides in Bellingham, Washington and spends her spare time building Lego with her 4 year old, reading, and spending time with her family & friends.
Nathan Friend, Warm Line Dad Specialist
Nathan Friend (he/him), Warm Line Dad Specialist
In his work on the Warm Line, Nathan Friend supports Dads and non-birthing partners to navigate the struggles of new parenthood. Nathan became passionate about perinatal mental health after his own challenges with pregnancy loss, traumatic births, and difficult newborn periods. A compassionate listener who loves cloudy days and any kind of movement, Nathan comes from white Southern farmers, Jewish butchers and three-generations of Seattlites. He lives in a vibrant multi-generational, multiracial, multilingual household with his spouse, three young children and rotating housemates.
Kay Hwang, Program Support Coordinator
Kay Hwang joined PS-WA in 2021 and provides program and operational support. She has worked in higher education for 12 years and finds it fulfilling to serve individuals, families and care providers in the perinatal professions since 2011. 
Eager to play a role in advocating for mental health care and wellness, she is gratified to provide assistance and learn from other people's diverse perspectives and experiences. 
Kay studied economics at the University of Washington and resides in Seattle. She loves yoga, the changing seasons, exploring different cultures & cuisines, and cats.
Haley Brandenburg, Therapist
Haley Brandenburg, LICSWA (she/her)
My name is Haley Brandenburg. I hold an undergraduate degree in Psychology from Washington State University and a Masters degree in clinical Social Work from Walla Walla University. I have experience conducting therapy groups with children and adolescents within an educational setting.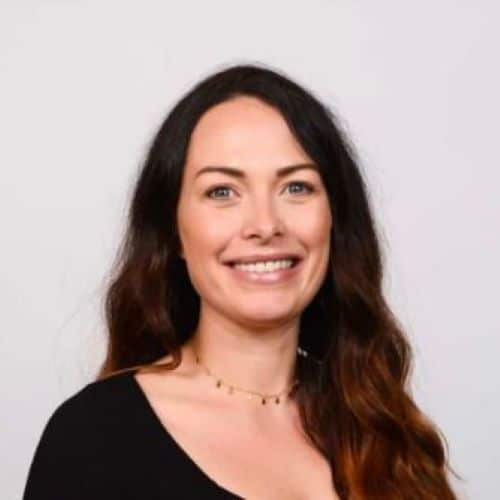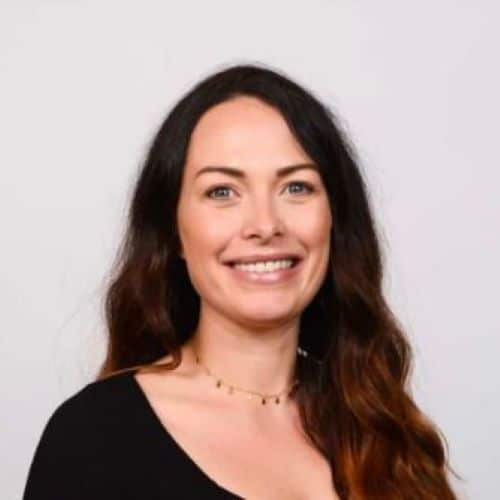 Emily Raabe, LSWAIC, Therapist (she/her)
My name is Emily Raabe. I am a mother to a two and four year old, and I am working with families through the transitions of parenthood. I hold an undergraduate degree from San Francisco State in Psychology, and am currently pursuing a Masters in Social Work at the University of Washington. My focus is on perinatal female identifying populations.
Emily can see clients with any Medicaid plans, or low cost/sliding scale.
Escarleth De Leon, Therapist
Escarleth De Leon, M.S., LMFT, Therapist
​I am a Licensed Marriage and Family Therapist (LMFT) in Washington State with experience in serving children and families. I believe that supporting families during the perinatal stage is crucial and this is what led me to join this team. I have worked in Community Mental Health, schools, home-visiting and in private practice settings.
I was born and raised in Guatemala, where I earned my Degree in Teaching with emphasis in Home-Economics. Soon, after completing my training, I came to the United States and have lived in Whatcom County since 1996. I have been married to my husband since nineteen ninety-nine and together have two daughters. 
During my time in this country, I have completed my Bachelor's Degree in Psychology with a certificate in Human Services and a Master's Degree in Marriage and Family Therapy. I have served children and families in several settings and contexts, which has enriched my experience as a therapist.
 I am a passionate learner and have pursued additional training in Eye Movement Desensitization and Reprocessing (EMDR), Emotionally Focused Therapy (EFT), Sex Therapy, Exposure Response Prevention (ExRP) and Perinatal Mental Health. I provide services in Spanish and English and bring my knowledge and experience of being part of the Latin-American community.
In my free time, nothing is more important to me than spending quality time with my family. 
Kelli Mae Willis, Program Support Coordinator
Kelli Mae Willis, Program Support Coordinator
Kelli Mae joined PS-WA as a Warm Line volunteer in 2020 and deeply appreciated being able to provide support and understanding to new parents in that role. She was excited to have the opportunity to join the staff as Program Support Coordinator in 2022. Previously, Kelli Mae provided administrative support to various yoga and wellness programs. She enjoys knowing her work helps people access the resources they need to heal and thrive.
Outside of PS-WA, Kelli Mae facilitates programming for children and families based in Olympia, WA. She shares mindfulness, yoga, and nature education with her community, and lives in Olympia with her husband, two daughters, one dog and 4 chickens!
Megan Sloan, Operations Coordinator
Megan Sloan, Operations Coordinator
Megan joined Perinatal Support Washington in 2023 as the Operations Coordinator. She has been a part of the Seattle birthing community for over ten years and has regularly recommended Perinatal Support Washington to her pregnant and postpartum students. As a pre/postnatal yoga teacher she was often surprised that she was the first point of contact for students looking for support and resources they couldn't find elsewhere and as she watched students struggle in pregnancy and as new parents, she became passionate about providing people the positive resources they needed to navigate this challenging time. Her own direct experiences with conception and pregnancy as a queer family and her own struggles postpartum have made her passionate about normalizing the struggles of parenthood and facilitating the establishment of systems of support for new families. 
In her free time Megan and her wife and their two kiddos try to spend as much time outdoors as possible whether its hiking, growing veggies in their garden or travelling locally and internationally to adventure as a family.
Stephanie Lewis, Parent Support and Warm Line Specialist
Stephanie Lewis, (she/her) Parent Support and Warm Line Specialist
My name is Stephanie Lewis and I am a wife , and mother to 3. I have served the African American/black community as a doula for 3 years and found my passion in supporting families as they transitioned into parenthood and the postpartum period. Shortly after attending births as a doula, I began to facilitate PEPs groups for black/african american families in my community and have a passion for holding space for families during this transitional time and offering support around resources, education and ways to pour into their wellness through parenting.
After having my last child, I had a challenging time with my mental health trying to adjust to being a mother of 3 and feeling isolated with lack of community. Over the years navigating my mental health and finding the tools and support I needed made all the difference for me. I want to be able to share and support others the way I wish I had support in such a rocky time. Being able to join PS-WA and hold space for families on the warm line and support them in finding the resources they need to create wellness for themselves is an honor. 
I have a passion for learning and exploring holistic health and wellness and teach yoga in my community. I homeschool my 3 children and love being outdoors in nature whenever I can.
.Perinatal Support Washington is a small but mighty statewide nonprofit and we are growing. We do a lot with very little - thanks to the help of our volunteers! If you are interested in volunteering or joining our Board of Directors. Contact us here.
Board openings include: Fundraising, Diversity, Equity, & Inclusion (DEI), HR, & more! Read more here.
Volunteer opportunities include: Warm Line Support, helping out at events, sharing your story, and more.
Leslie is a clinical psychologist specializing in pregnancy and postpartum issues. At her Seattle private practice she works with moms and couples struggling with pregnancy loss, the transition to parenthood, pregnancy and postpartum mood disorders, and birth related trauma. Additionally, she has designed and taught the counseling skills curriculum for Seattle Midwifery School and Bastyr Naturopathic University's Department of Midwifery for the past 15 years.
In her capacity as an educator, Leslie has provided trainings and consultations to: University of Washington; Singapore KKH Hospital for Women; AWHONN(Association of Women's Health, Obstetric and Neonatal Nurses); PALS (Pacific Association of Labor Support); API (Attachment Parenting International), NAPS (Northwest Association for Postpartum Support), Catholic Charities, Planned Parenthood, and others. Recently she has represented PATTCh (Prevention and Treatment of Traumatic Childbirth) as Vice President, and PSI (Postpartum Support International) as WA State Chair, at national and international conferences
Leslie is currently adjusting to the fact that her sweet baby boys are now maturing teenagers and driving!! She loves to belly dance, cook with her sons, do scrapbooking, and travel round the world – having recently completed visits to SE Asia and Paris! She also travels regularly to Virginia to visit her parents and try to convince them to move to Seattle.
Please visit lesliebutterfield.com for further information.
Jenny Boe is a Vice President and commercial relationship manager with Washington Trust Bank, a privately held regional bank headquartered in Spokane, WA. Having joined the company in 2006, she has served in a variety of roles within the institution prior to advancing into the relationship manager position in 2012. Her areas of expertise include commercial and private banking as well as commercial real estate. She holds a bachelor's degree in business administration (accounting focus) from Eastern Washington University as well as a master's degree in business administration (finance focus) from Seattle Pacific University. After having her first child in November 2016, she experienced several postpartum mood disorders, including anxiety and OCD. Upon completing the Day Program through the Swedish Center for Perinatal Bonding and Support, she became passionate about giving back to the community and being able to help other mothers and families prevent and recover from perinatal mood issues. Her favorite things include time with family and friends, lots of coffee and wine, time to relax and enjoy a good book, trips to Canon Beach, and Christmas. Jenny currently serves as our Board Chair.
Samantha Konikoff is Chapter Liason for Postpartum Support International and a board member at large. She has 2 elementary school children and is a stay at home parent. She had postpartum anxiety and depression 9 years ago with her son and after she had her daughter 6 years ago decided to find a way to help new mothers in Whatcom County. She is a trained support group leader, and co-facilitates The Village Circle, a support group for pregnant and new mothers in Bellingham,WA. Sam is a patient advocate, and sits on the Maternal Mental Health Task Force through the Whatcom County Department of Health. She has been a guest on 2 podcasts, telling her story and keeps helping families so that hopefully one day, no one will have to go through what she did.
When not running support groups or volunteering, Samantha loves to read and spend time with her friends. The weekends are for family fun and jigsaw puzzles are one of her favorite things to do.
Amy Johnston manages executive engagement at Pivotal Ventures, an investment and incubation company dedicated to advancing social progress for women and girls in the United States. Prior to this, she served at the U.S. Department of State, furthering the foreign policy agenda of the Obama administration in legislative and public affairs. Amy attended Whitman College and received a J.D. from University of Oregon's Knight School of Law. 
After experiencing crippling postpartum depression after the birth of her second child, Amy became painfully aware of the isolation and barriers faced by parents struggling with postpartum mental health issues. New parenthood is overwhelming, whether it's your first child or your fifth. Amy is dedicated to ensuring equitable access to postpartum care and mental health resources for all new parents in Washington State and is grateful for the opportunity to do so with PS-WA. She is lucky to have two young children and in her free time can be found chasing them around with her husband, spending time with friends, traveling, foraging for Dungeness and mushrooms, and cooking.
Leizl is an obstetrician-gynecologist with Virginian Mason Franciscan Health. She has been with VMFH since 2014. She originally was based at St. Joseph Medical Center in Tacoma, WA and when the opportunity came to open a new VMFH OB/GYN practice and new birth center at Virginia Mason Medical Center in downtown Seattle, she quickly realized this as a once in life time opportunity to help create an OB/GYN practice and birth center that is both innovative
and patient-centered.
While still in Tacoma, Leizl had already begun developing an interest in perinatal mood and anxiety disorders and had joined what is now called the Perinatal Emotional Health Committee in Pierce County. She also trained in Centering Pregnancy and led a high-risk centering group in Tacoma. When she relocated to Seattle, she continued on her path to learning more about perinatal mood and anxiety disorders by getting her certification in Perinatal Mental Health-Psychopharmacology through Postpartum Support International and underwent the training for Group Peer Support through PS-WA. She also received a Master's Degree from Gonzaga University in Organizational Leadership where her capstone project was on developing a postpartum program that focuses on PMAD's, hypertensive disorders in pregnancy and gestational diabetes. This capstone has grown into the Postpartum Wellness and Recovery Program (PoWeR program) which recently rolled out phase 1 of the pilot in October at VMMC. As an OB/GYN, she has seen first-hand the challenges new parents face with having a new baby and also managing PMADs and the kind of support parents need to navigate what can be both challenging and scary times for parents.
Away from work, Leizl is a dedicated dog mom to her spoiled German Shepherd Mylo and his equally spoiled sister Sadie.
Luisa Bakhoum is an environmental chemist who has worked for several years with children and families in different capacities from infancy to adolescence. She discovered her life commitment to be an active part of the support system that families need to thrive while being a preschool teacher. She has a two year old child who she has been at home with full-time since birth. The beginning of motherhood was easy for her, and this made it harder to notice symptoms of postpartum depression that developed several months after having her child. It was her experience on a parent support group that gave her the opportunity to access resources, and learn about perinatal mental health. After this, Luisa became a parent educator in Seattle, where she facilitated several newborn and toddler parent groups. Recently, Luisa was accepted to the Masters of Art in Child and Adolescent Psychology at the University of Washington.
She is excited to unify all these different aspects so that she can fulfill her commitment to support families in her communities. During her time to play, Luisa likes painting, swimming, and having many dance parties with her family at home.
Julia Beach-Ba is a Clinic Manager for MultiCare Health System, who helps diverse populations navigate the medical system. Julia has worked in the healthcare field for over 10 years.  She has worked for other organizations such as Swedish Medical Group and Neighborcare Health. A graduate of Western Governors University (Masters: Healthcare Administration) and Evergreen State College (Bachelors: Social Work & Community Service), Julia has been able to interact with patients in both a clinical and non-clinical setting. She works with a population that spans cradle to grave.   
Julia is a mother of three children consisting of twin boys and a daughter. She identifies that there are many women who struggle with the demand to find a balance between motherhood and careers. This is the force that continues to drive her to help with finding and developing resources to make life enjoyable. In her free time she likes to travel, spend time doing water activities and cooking with her family.
Angie Myers is a Certified Financial Planner® and Client Analyst at Laird Norton Wealth Management, where she supports families' financial planning and facilitates impactful philanthropy. After losing 2 pregnancies, and experiencing postpartum mood disorders after the birth of both of her children, Angie realized the strength mothers possess, and their ability to heal when they are adequately supported during one of the most vulnerable times in their lives. Angie believes that the grief we endure in life is powerful as it can motivate us to reach out to support others facing similar challenges. She does this by advocating for financial resources, and sharing the incredible story of the life-changing, and sometimes life-saving, services that Perinatal Support of Washington can provide. She has a background in wealth management, community engagement, and fundraising for a variety of nonprofits, but feels most called to support families with young children.
Angie lives in Snohomish County with her husband, a teacher and football coach, and her two children and two rescue pups. In her free time (what's that?!) she is an avid reader, furniture refinisher, and student of using power tools.
Kaleena Trimpe, ARNP is a Family Nurse Practitioner in Spokane, WA with 10 years of pediatric and family experience. She loves working with new families and making the healthcare experience simpler and less rushed. She has extensive newborn and infant feeding experience. After struggling with breastfeed her own children, she undertook more specialized lactation training and is happy to be able to support other parents in their feeding journeys. Kaleena understands the intersection of infant feeding and maternal mental health and has become perinatal mental health certified in the last year.
Kaleena and her husband have two children and a couple of dogs. She enjoys hiking in the PNW, going to the local lakes, and biking with her kids (usually to the ice cream shop!).
Shakima "Kima" Tozay is a Licensed Clinical Social Worker, Certified Grief Counseling Specialist, and a bereaved mom. She supports and advocates for families impacted by pregnancy and infant loss and trauma and other mental health challenges. In April 2021, Kima and a team of bereaved mothers, was instrumental in getting the Certificate of Birth Resulting in Stillbirth legislation passed in Washington State. Kima is also a member of Snohomish County Perinatal Mental Health Taskforce and the Washington Perinatal Mental Health Coalition. She is founder of Giving Tree Counseling & Coaching Services, PLLC. She lives with her husband in Stanwood, WA.
Maggie Meyers works as Deputy Chief Communications Officer for the Washington State Charter Schools Association, a statewide nonprofit that supports a free, public, innovative options that meet the needs of systemically underserved students. A communicator by trade and at heart, Maggie is a fierce advocate for families who have been marginalized in and beyond our education systems. Maggie's own experience becoming a mom and navigating the preconception to postpartum period fuels her deep belief in the importance of maternal mental health care, and to PS-WA she brings a commitment to increasing access to just, equitable, and quality care for all parents.
Maggie previously worked for a local, women-owned marketing firm, and as an NYC magazine coordinator, freelance editor, and writer for various magazines and children's book publishers. Maggie earned her B.A. from Bowdoin College and holds a Master of Education in Language, Literacy, and Culture from the University of Washington. Outside of work, Maggie is in the throes of early childhood parenting with her husband and enjoys chasing their two young sons around Seattle's parks and playgrounds.
Dr. Chelsia Berry, the Dean of STEM & Business at Seattle Central College, began her pursuit of higher education at Dillard University in New Orleans, Louisiana as a Biology major and later earned both her master's and doctorate degrees from Howard University in Washington, DC.  Her research examines the impact of early STEM exposure on African American students' post- secondary STEM aspirations. Prior to moving to the Pacific Northwest, she spent time in the Washington, D.C. metropolitan area as an educator. Dr. Berry has over 15 years of experience working in STEM at all levels of public education - teacher, principal, professor, department chairperson, curriculum writer, grant reviewer, and consultant. Dr. Berry has made State and national presentations to several professional groups including the Research Association of Minority Professors, Academy of Educational Studies, and National Science Teachers Association on educational leadership and STEM education.  Most recently she presented on the merit, honor, and excellence of Women in Educational Leadership conference in Washington, D.C. 
She currently serves on the United Negro College Fund (UNCF) Seattle Leadership Council, and Washington Math Engineering Science Achievement (MESA) Advisory Board. Additionally, Dr. Berry volunteers with the Northwest African American Museum, The Greater Seattle Chapter of the Links, Inc., the Phenomenal She organization, and Howard University Alumni Club of Greater Seattle.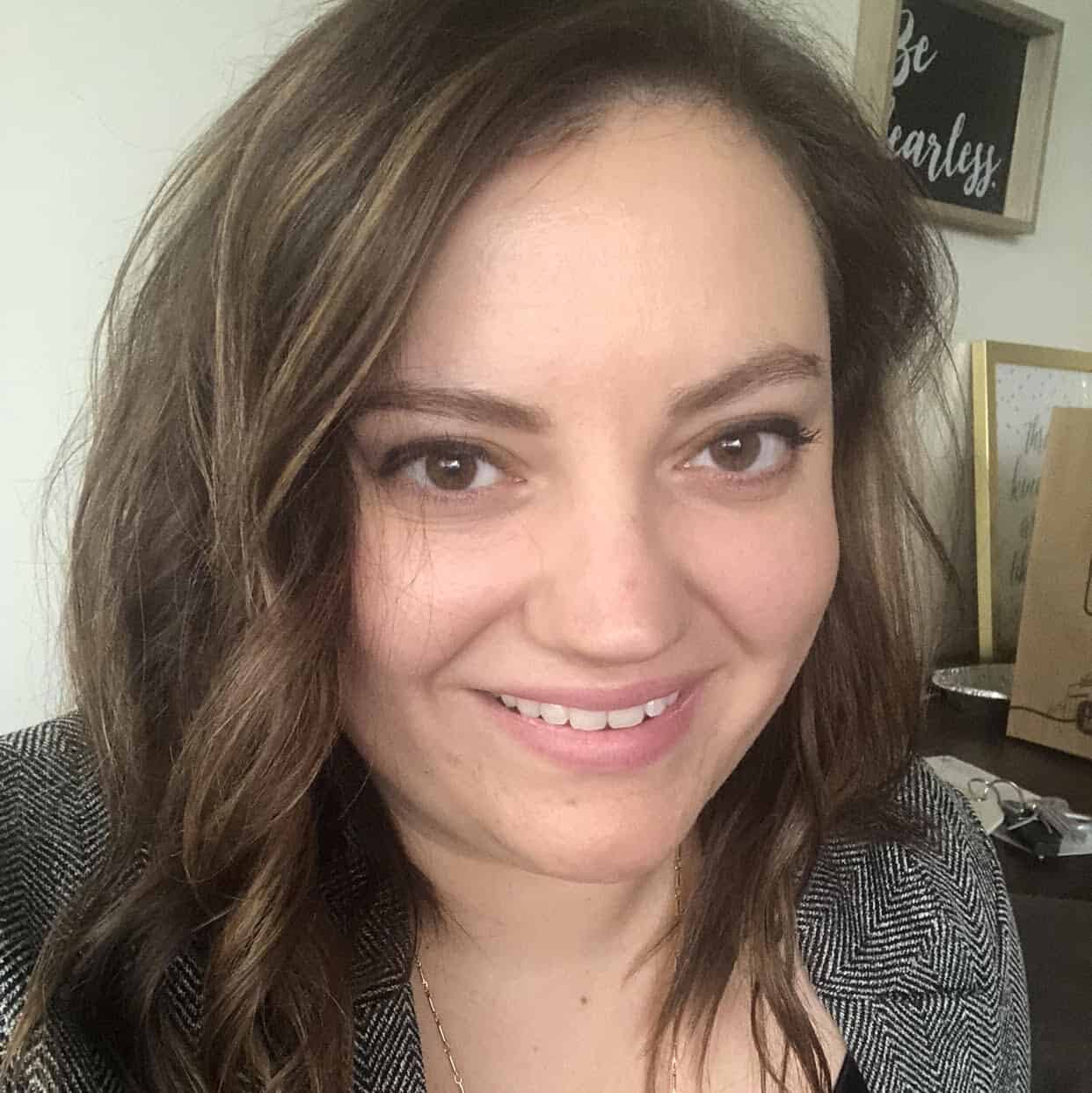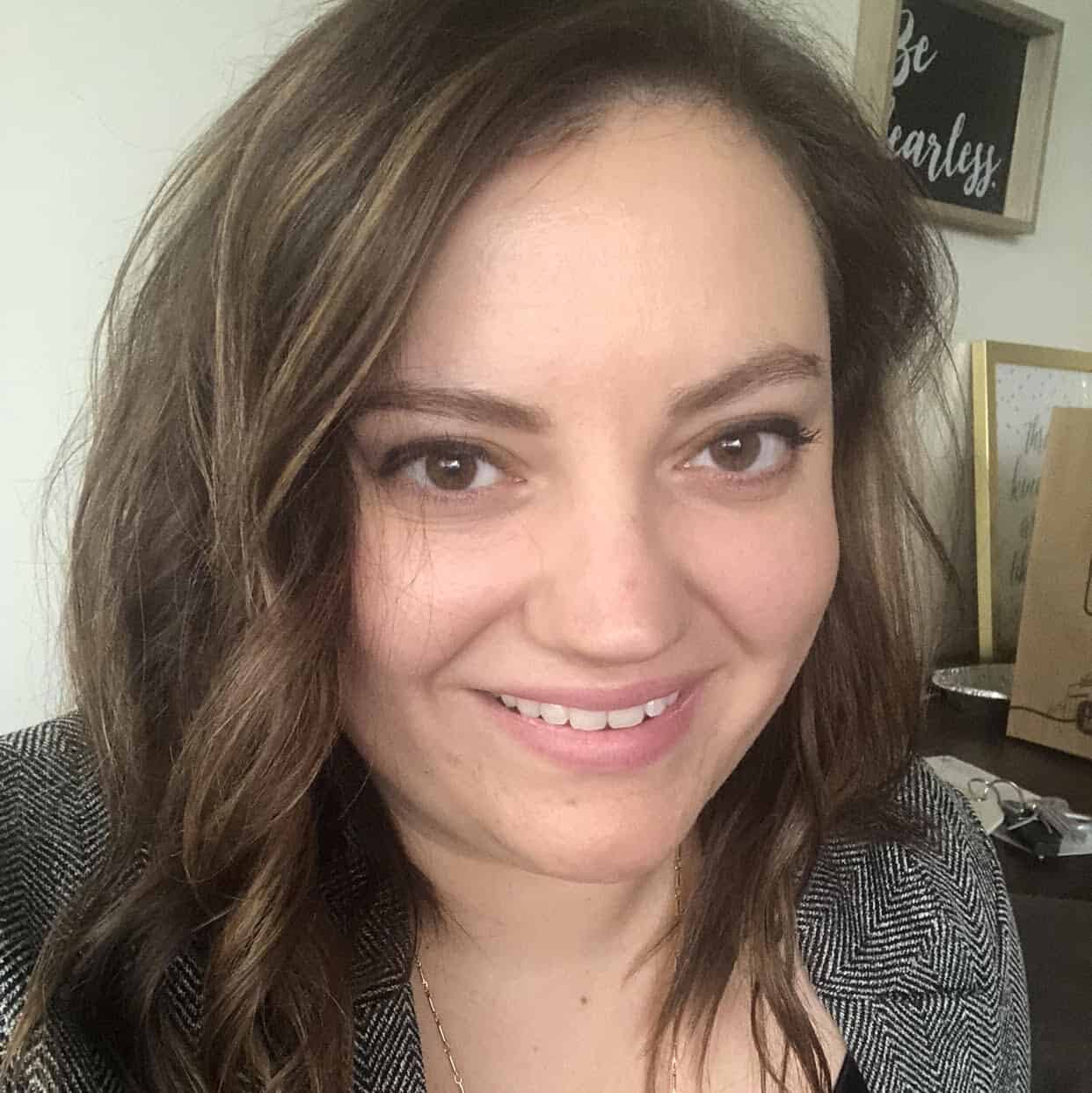 Emily Steele is a Licensed Clinical Social Worker specializing in birth trauma, NICU experiences and other postpartum and perinatal disorders. Emily has worked at Grassroots Therapy Group for over a decade as a therapist and contracted provider for child welfare. She obtained a Bachelor's degree in Psychology from Whitworth University and a Master of Social Work from Eastern Washington University. Additionally, Emily is an adjunct faculty member at Whitworth University and provides education to undergraduate students on the topics of Psychopathology. Emily's transition into parenthood began with a birth trauma and two-month NICU stay resulting in PTSD, Depression and OCD. Emily's passion for supporting parents in their parenting journey grew after struggling to find local support during and after her NICU experience.
Emily is the mother of two wonderfully wild daughters. She enjoys making memories with her children and husband of 13 years through travel, camping and spending time at the lake.
THANK YOU TO OUR FUNDING PARTNERS: