Navigating the mental health system can be overwhelming. Finding a therapist trained in the reproductive period that takes your insurance, is affordable, accessible and available is next to impossible. PS-WA is dedicated to reducing barriers people face in accessing high quality mental health care. Our new therapy program is designed to provide the care you need, where you want it: in your home, in the community, online, or in the office.
Due to COVID-19 we are only offering online services at the moment. We look forward to being able to expand our services in time. We have 5 highly skilled therapists and interns with both lived and professional experience serving childbearing families.
Online therapy for common experiences including:
We treat a variety of common concerns including infertility, perinatal loss, birth trauma, postpartum adjustment issues such as depression, anxiety, and panic, breast/chestfeeding stress/trauma, relationship concerns since baby, and unwanted feelings such as anger, rage, irritability.
To access our therapy program please complete a request for services
therapy@perinatalsupport.org
Insurance, sliding scale & free therapy available.
Services available regardless of income or insurance.
INSURANCE
We are currently in network with Premera, Lifewise, Cigna, Molina, First Choice, Kaiser PPO, and Aetna.  Whether you are in network with one of these companies or have another insurance plan we are happy to support you to navigate your insurance and treatment options.  Please look at our therapist bios to learn more about which therapists are in network with your plan.
SLIDING SCALE & FREE THERAPY CARE
For clients with Medicaid/Apple Health plans that we are not in network with we are able to provide pro-bono through a grants.  For clients with private insurance other than those listed above, we can complete a benefit check to determine your out-of-pocket costs, as well as determine a sliding scale option that will work for you. Lastly, we can offer free of charge services for families who are experiencing severe financial hardships.
Waiting for therapy? Join a support group now:
Adjusting to Parenthood
This group is led by our Clinical Director, Mia Edidin, LICSW.  The group is a great place to get support while you are waiting or in addition to 1:1 therapy.
Fridays at 11:30am - 1pm on Zoom
PLEASE NOTE: Adjusting to Parenthood will be canceled on Friday, September 22.
Somos Mamás
SOMOS MAMÁS is a support group designed to offer a safe space for Spanish speaking moms who are pregnant or have children under 3 years of age.
We want to facilitate building connections with other moms to share your journey
and learn tools to foster wellness. We are here to remind you that you are not alone in this motherhood quest!
Thursdays starting September 7th until November 16th 2023.
11am- 12:30pmPST on Zoom
For more information contact Escarleth De Leon
escarleth.deleon@perinatalsupport.org
Meet our online therapy team:
Meyleen Velasquez, LCSW, LICSW, PMH-C, RPT-S
Clinical Therapy Program Manager (she/her)
Meyleen is an immigrant Latina psychotherapist specializing in perinatal and infant mental health. Meyleen has a doctorate in social work and focused her research on anti-racist and anti-oppressive mental health services. Her practice supports birthing people and clinicians working from an anti-oppressive framework. Meyleen identified as a Brown person for most of her life until several years ago when Vitiligo changed how she navigates the world.
Haley Brandenburg, LICSWA
My name is Haley Brandenburg. I hold an undergraduate degree in Psychology from Washington State University and a Masters degree in clinical Social Work from Walla Walla University. I have experience conducting therapy groups with children and adolescents within an educational setting.
Haley takes all Medicaid plans and is in network with all the plans listed above.
Elizabeth Moore Simpson, MSW, LSWAIC
Therapist and PERC Program Manager (she/her)
Elizabeth, MSW, LSWAIC, has worked with new and growing families for over ten years. With an infant-early childhood mental and maternal health lens Elizabeth has practiced as a doula, child and family therapist, restorative justice circle keeper, and community organizer for racial and economic justice. Now, she is the manager of the Parent Resilience Program at PS-WA and carries a handful of clients in the PS-WA clinical therapy program.
My name is Emily Raabe. I am a mother to a two and four year old, and I am working with families through the transitions of parenthood. I hold an undergraduate degree from San Francisco State in Psychology, and am currently pursuing a Masters in Social Work at the University of Washington. My focus is on perinatal female identifying populations.
Emily can see clients with any Medicaid plans, or low cost/sliding scale.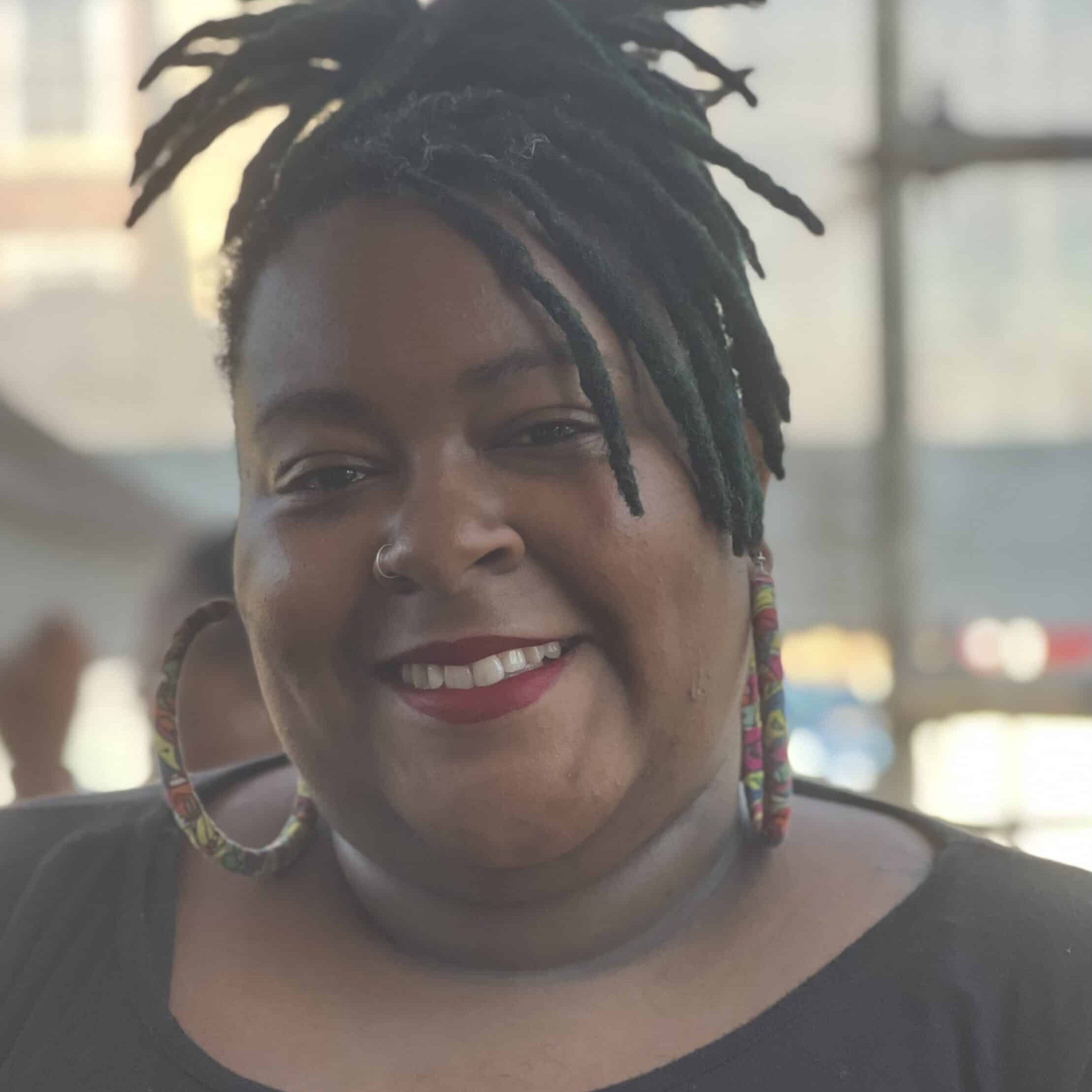 Desirée Luerene Israel, LCSW-C, LICSW, CBS
Clinical Supervisor (she/her)
Using her own experience and compassion in hopes to heal others, Desirée completed training as a birth doula in 2014 and Postpartum Support International's (PSI) Components of Care Training on Perinatal Mood and Anxiety Disorders (PMADs) in 2015. Additionally, Desirée completed the Maternal Mental Health Intensive training through Seleni Institute in March 2017 and serves as a Maryland co-coordinator for PSI.
Therapist Intern (she/her)
I am honored to partner with you in your perinatal journey. I have a holistic, whole-person contextual approach and highly value authenticity, connection in relationships, and having fun. 
I have specific interests in working with infertility, trauma, grief/loss, relational conflict, attachment, and pregnant and postpartum women. I practice from a place of humility, curiosity, honoring and embracing differences, yielding the space to be what you need.
Bri can see any client with Medicaid, or low cost/sliding scale
You are not alone, and you are not broken. Our work together isn't to fix, but rather to heal. Come experience what compassionate care feels like, and find a safe space to say the scary things out loud. My practice is trauma-informed, culturally humble, and queer-affirming.
Mary can see any client with Medicaid, and is in network with Cigna.  Mary will soon be in network with all PS-WA plans listed above.
Kristine Lynam, LICSW, PMH-C
Clinical Supervisor (she/her)
My name is Kristine (she/her) and I began working with birthing parents in 2002 as a medical social worker.  I quickly learned that I really enjoyed working in our Obstetrics and Gynecology clinic as well as with NICU families and began to specialize in this area.  At my first PSI conference I felt inspired by the work being done in this community and worked with our Perinatal Psychiatrist to bring therapy services to outpatient clinics so that parents could get everything they needed to be well in one place.  Mostly recently, I worked at Seattle Children's NICU as a perinatal therapist. I have practiced in both Minnesota and Washington and am an approved clinical social work supervisor in both states. 
Escarleth De Leon, M.S., LMFT
​I am a Licensed Marriage and Family Therapist (LMFT) in Washington State with experience in
serving children and families. I believe that supporting families during the perinatal stage is
crucial and this is what led me to join this team. I have worked in Community Mental Health,
schools, home-visiting and in private practice settings.
Meet our online therapy team:
Aida Juarez, BA, IBCLC, MSWc
Clinical therapist student intern(she/her)
My name is Aida (she/her). I hold an undergraduate degree in Social Science from Washington State University. I am pursuing a master's in social work through Boise State University. I have worked with pregnant people, infants, and their families during their perinatal and postpartum periods for the last 20 years. I have experience working with parents with breastfeeding concerns for the past 14 years. 
I am a Board-Certified Lactation Consultant and a childbirth educator. I enjoy working with pregnant people and their families. I think that feeling physically and mentally well during the pregnancy and postpartum period helps parents enjoy their parenthood journey.
Clinical Therapist Student Intern (she/her)
Ash Martinez is a clinical intern who is a graduate student in the MSW program at Boise State University. Ash's pronouns are (she/her) and she is a Mexican American who is committed to anti-racism and is an LGBTQ+ advocate; she is passionate about human and animal rights. Ash's commitment to the perinatal and postpartum population is both personal and professional. Ash served as a Care Coordinator from 2018-2022 supporting the perinatal and postpartum population who were considered to have a high risk pregnancy (due to physical or mental health concerns); in this role Ash connected expectant individuals to resources and referrals that would encourage a healthy pregnancy. Ash's approach is client centered and trauma informed; she is committed to helping individuals reach their therapy goals in a supporting environment that honors individuality and shows love to their inner child. Ash lives in Tacoma, WA with her husband and three young sons.
Clinical program student intern, Intake Coordinator (she/her)
My name is Ashlie Thacker and I am a current MSW student at Boise State University. I hold an undergraduate degree in Psychology from Brigham Young University. I am a mother to a two-year-old and am passionate about perinatal mental health and social support. 
Heather Taft, BA, SUDP, MAc
Clinical Therapist Student Intern (she/her)
When we face difficulties in life, often there is a tendency to want to move away from the pain rather than accept our current circumstances. This is a very natural response. However, as the saying goes, what we resist, persists. Many of our mental health challenges are rooted in deeper stories that are calling out to be heard. I am here to listen, understand, and support you. My background as an addiction counselor has allowed me to work with individuals who are experiencing a wide range of difficulties, including depression, anxiety, grief and loss, trauma, life transitions, parenting challenges, birth trauma, and addiction issues. I offer a very warm, nonjudgmental, and strengths-based approach to counseling. My areas of interest in counseling include perinatal mental health, somatic experiencing, mind-body connection, intergenerational trauma, attachment parenting, and examination of core relational dynamics. Together, we will create a safe space for you to process through life's current challenges, build skills and support as needed, and help you tap into the many strengths that you already possess.
"I wish someone had told me what to expect. I wish someone had talked about what they went through, or directed me toward finding out what other women went through, so that I didn't feel so utterly crazy."