First Person Perspective: Precious Reese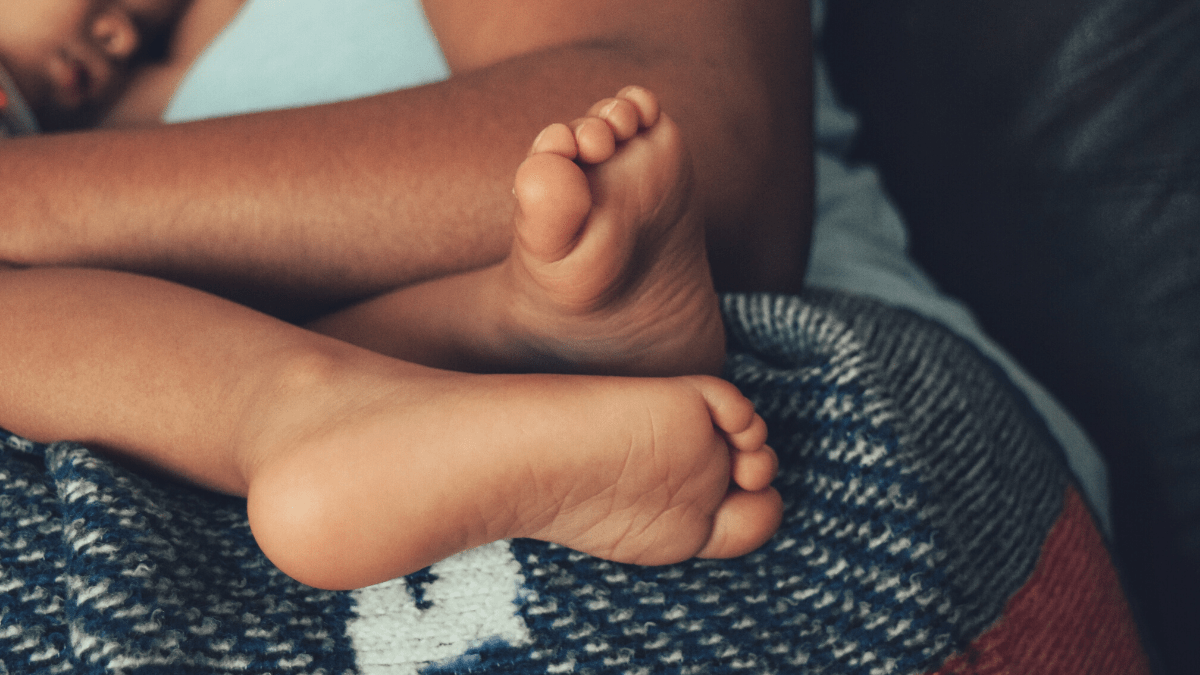 I wanted to write something truly profound and thought provoking. Really, I did. I wanted to talk to you about getting help when you need it and remind you that there are people who can support you in the first months after having a baby. I wanted to tell you to give yourself some grace, to do small things for yourself and to be patient with yourself and your baby. I wanted to be your cheerleader.
But I couldn't. I couldn't get a moment to jot these notes down and pretty them up for you. Even now, I am writing to you as I carpool to work. As I type, my weekend is replaying in my head. I'm trying to retrace my steps and find where in the world I could have found a moment to write. This is my norm: run, run, run like crazy, all day, all night. Chase little people (I have four, all 5 and under), be a wife, run a support group, take client calls at home, breastfeed around the clock, clean, brush teeth– not mine… The kids. It is always about the kids. Are you tired yet? I'm tired too, believe me. Most of the time, I am stealing moments for myself. It isn't often that I just get a moment. There is always someone needing my attention.
I'm busier than ever, all the time. This is my motherhood. Not only am I busy caring for my tribe and working, but I am also busy trying to be my own cheerleader, hold myself when I feel lonely, and breastfeed without spilling coffee on my active almost 1-year-old's wiggly body. Breastfeeding Olympics is our favorite new activity. I try to do these things with grace, and sometimes I feel like I am just barely hanging on.
I find hope in being able to share with you that yes, this shit is hard. But you're here. You're still going. WE'RE still going. We are resilient. We take our deep breaths and turn them into the courage to do this again for another day. We take the love we have for our children and spin it into a protective cocoon to shroud them with. We care so deeply for our families that we just… keep… going. As difficult as it is to always be everything to everyone, somehow we are everything our families need. We are the light in our children's eyes when we tuck them in each night and greet them the next morning. We are the perfect remedy for owies. We are the wish boxes our children give their secrets to. We are a safe place to land when our spouses have a hard day and need a gentle reminder that they are appreciated. We are so damn good at this, even if by accident. I don't know if anyone else can identify with this but I certainly feel some days like I was thrown into this "family fire," rather than having chosen it.
But you're here. Even if all you can do today is nod and say, "I'm here." SAY IT. Keep saying it. Say it again. Listen to the courage it takes to tell yourself that you're showing up today. Whisper it one day, and hear that whisper become a roar the next. Say, "I can do this." If you don't believe it at first, keep saying it until you do.
Take a moment to make a toast to yourself. Raise a glass, a sippy cup, or a bottle even. Because sometimes that's all you got, and THAT'S OK. Fill it with wine, and toast to being your own cheerleader, toast to being the best person for your family, to making it through for one more day.
Precious is a wife, mother of four, and co-founder and facilitator of Black Power Circle, a support and empowerment group for Black women. She currently works as a Breastfeeding Peer Counselor and is passionate about access to birth and breastfeeding services for women, especially in communities of color.